Podcast: Play in new window | Download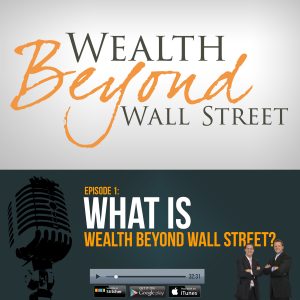 Welcome to the very first episode of The Wealth Beyond Wall Street Podcast! Today, join our hosts Brett Kitchen and Ethan Kap as they talk about how they built and enjoy their wealth. What does financial freedom mean to you? To Brett and Ethan, it means the ability to live the lifestyles they want to live, to have time to spend with their families, and to have the peace of mind knowing their money is safe – and not being gambled on wall street.
Tune in to Wealth Beyond Wall Street every week to learn more about creating passive wealth, enjoying your work, and finding financial freedom. Also, don't be scared to tap into Brett and Ethan's wealth of financial experience and send them your questionshere.
Show Notes:
00:00 Intro
00:26 Introducing Brett Kitchen and Ethan Kap
02:32 Starting a Business and Finding Work That Makes You Happy
06:12 Enjoying Your Work and Finding Time to Live Life
08:01 A History of Family Entrepreneurship
12:12 How to Grow Your Income & Keep it Safe
16:19 The Whole Wealth Building Story
32:43 Outro
How do you build a lifestyle where you create true wealth?
Click To Tweet
If you really want to build wealth, you have to read books.
Click To Tweet