Podcast: Play in new window | Download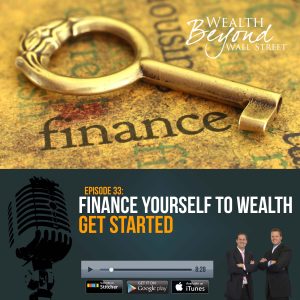 Just being a good person doesn't mean you'll create wealth. In this episode your hosts Brett Kitchen and Ethan Kap talk about Wealth Attraction Law #5 which is Separating Money from Morality. You'll learn about the right wealth principles to follow. You'll also discover why the most honest, hardworking people don't create wealth and how you can avoid that terrible mistake.
Tune in to Wealth Beyond Wall Street every week to learn more about creating passive wealth, enjoying your work, and finding financial freedom. Also, don't be scared to tap into Brett and Ethan's wealth of financial experience and send them your questions here.

Links Mentioned in This Episode:
George Clason's book Richest Man In Babylon
Free book Wealth Beyond Wall Street
Show Notes:
[00:00] Introduction
[00:27] Wealth Attraction Law #5: Separating Money From Morality
[01:24] Money laws mentioned in the book Richest Man In Babylon
[02:33] Being a good person doesn't equate to building wealth
[04:23] The analogy of the saw blade
[05:11] The repercussions of getting wealthy
[06:55] Why NBA players often lose their wealth so quickly
[08:16] Next episode Wealth Attraction Law #6 – How to Make Yourself a Million Dollars or More
Being a good person doesn't equate to building wealth
Click To Tweet
Find out what the #5 Wealth Attraction Law is in this episode
Click To Tweet
Click To Tweet