Podcast: Play in new window | Download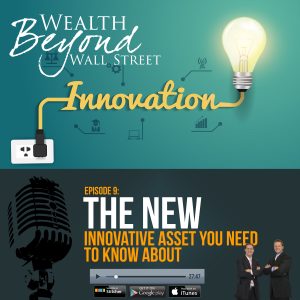 While it one thing to recognize the stock market as a volatile, dangerous place to put your money, it's hard not to be feel left out as you watch the market climb and investors make money. On the other hand, you might be glad you didn't gamble when the market dips severely or crashes (as it almost certainly will). Today on the Wealth Beyond Wall Street Podcast, our hosts Brett Kitchen and Ethan Kap discuss the innovative new asset created for these volatile times – a strategy that will allow you to capture the growth of the market, while losing nothing when the market dips!
Tune in to Wealth Beyond Wall Street every week to learn more about creating passive wealth, enjoying your work, and finding financial freedom. Also, don't be scared to tap into Brett and Ethan's wealth of financial experience and send them your questions here.
Show Notes:
00:00 Intro
00:40 The New Asset Created for These Times
01:31 Increasing World-Wide Volatility
13:19 Why is the Stock Market So High Right Now?
17:06 The CaveMan Award for This Episode
20:20 The Indexing Strategy: Take Advantage of Volatility
It's the new asset that has been created for our times - one that will keep your money safe.
Click To Tweet
When you think about, it's no surprise the world is more volatile than ever before.
Click To Tweet
This strategy doesn't lose money when the market goes down.
Click To Tweet