Podcast: Play in new window | Download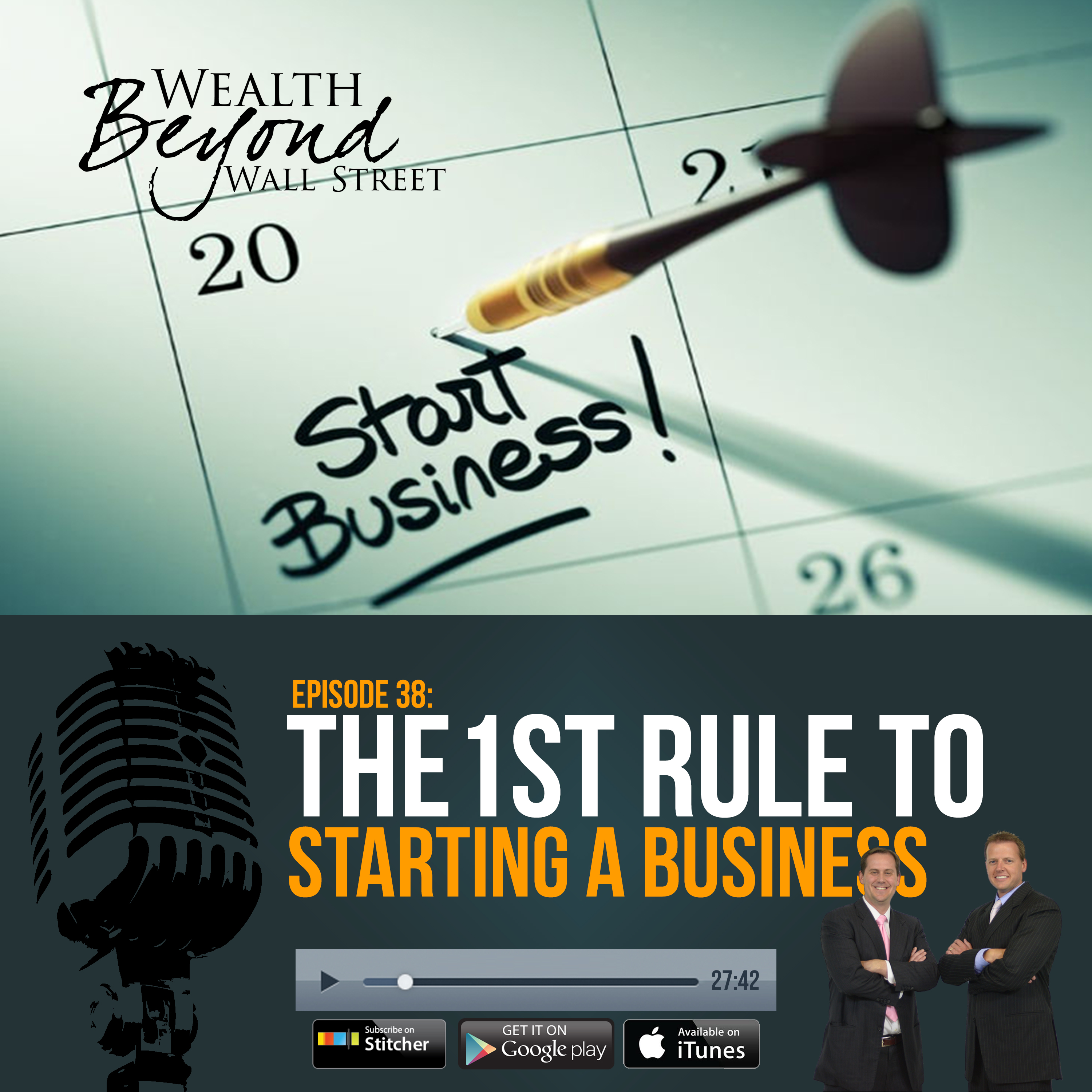 We have a virus, it's called entrepreneurship. This episode we cover the basics of starting your own business. Our discussion leads us from failures to successes and what each of those have taught us along our path of starting multiple successful businesses.
Tune in to Wealth Beyond Wall Street every week to learn more about creating passive wealth, enjoying your work, and finding financial freedom. Also, don't be scared to tap into Brett and Ethan's wealth of financial experience and send them your questions www.wealthbeyondwallstreet.com/contact-us
Links Mentioned in This Episode:
Free book Wealth Beyond Wall Street
Go to Wealth Beyond Wall Street and request the Wealth Blueprint
Show Notes:
0:00-0:20 – Intro
0:35 – I have a virus, it's called entrepreneurship
2:19 – Make a million dollars for the person it will cause you to become
3:24 – How do I start a business?
5:14 – Rout "A": What affinity do I have?
5:47 – Rout "B": What problem can you solve?
7:02 – Not all businesses are homeruns
10:08 – The best way to do market research is to talk to your potential audience
10:28 – The next opportunity
17:22 – "Know thy market"
17:42 – Brett's next big business ideas
19:24 – Identify a problem
19:52 – Today is the best time in history to start a business
20:35 – Prospects love stories of past success
22:35 – The number one skill you want to have is effective direct response marketing
24:19 – Once you acquire a skill you need to learn how to market your skills
25:35 – The fun part is in the discovery process
26:03 – Start with buying all of Dan Kennedy's books
What skill do you have that someone will pay you to teach them?
Click To Tweet
The number one skill you want to have is effective direct response marketing
Click To Tweet
Make a million dollars for the person it will cause you to become
Click To Tweet