Podcast: Play in new window | Download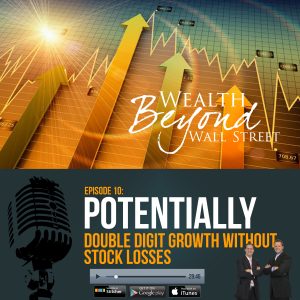 Are you interested in potential double digit growth without stock losses? We probably all are! Today on Wealth Beyond Wall Street, our hosts Brett Kitchen and Ethan Kap share the secret that's been the key to wealth building in their family for generations. They discuss the premise of private lending, the risks involved, how to get involved, and how to know when you are making a good investment. Finally, they talk about the importance of exit strategies, comparing and contrasting exit strategies on wall street with those in private lending.
Tune in to Wealth Beyond Wall Street every week to learn more about creating passive wealth, enjoying your work, and finding financial freedom. Also, don't be scared to tap into Brett and Ethan's wealth of financial experience and send them your questions here.
Show Notes:
00:00 Intro
00:37 The Family Secret That's Been The Key to Wealth Building
05:23 The Framework for Wealth Beyond Wall Street
07:32 The Premise of Private Lending
10:44 Risk in Private Lending
14:09 The Rule of 72 & The Math Behind Private Lending
18:46 The Power of Understanding the Way That Money Works
25:11 Exit Strategies
28:06 Caveman Award for the Episode
30:07 Outro
If you go to a teacher and you practice, then you get better.
Click To Tweet
The idea is that you take whatever your income generating activity right now, and take the…
Click To Tweet
When you can get money to work for you you can stop working for it.
Click To Tweet